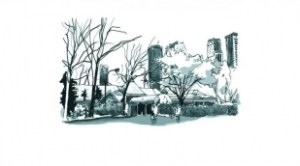 Restaurateur Dean Poll has officially withdrawn from talks with the labor union representing Tavern on the Green's 400 workers, forcing the city to search anew for an operator to run one of the country's most storied—and lucrative—restaurants.
In a statement issued late Thursday, Mr. Poll said, "It is with great regret that we are unable to go forward with our very exciting $25 million plan to restore the famed Tavern on the Green restaurant. Unfortunately, after eight months of negotiations, coming to terms with Local 6 of the Hotel & Motel Trades Council to operate a viable restaurant and banquet facility has been impossible to achieve."
In a competing statement, New York Hotel Trades Council president Peter Ward said that he's "saddened that, for now, the doors of the city's greatest restaurant remain closed, but optimistic that New York will get a new operator for Tavern deserving of this iconic establishment.
"The Tavern on the Green workers, all of them residents of New York City, have dedicated years of their lives to making the Tavern on the Green one of the most celebrated and profitable restaurants in the world," Mr. Ward said. "Mr. Poll was unwilling to show these women and men the respect that they deserve. Now, a new operator will step in and the workers can make the Tavern on the Green great again."
Mayor Bloomberg, also in a statement, said, "We'll solicit new proposals with labor obligations from anyone that wants to re-open it as a restaurant. During that period, which will last several months, we'll use the venue as a visitor center and snack bar, similar to the successful Central Park Dairy, and also a retail shop. The City will put in the resources to stabilize the building and make it suitable for those uses. Then, based on the proposals and the success of the venue as a visitor center and store, we'll decide whether or not to turn all or part of it back into a restaurant."
drubinstein@observer.com