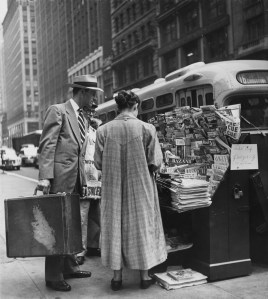 This week in The Times David Carr takes a look at MinnPost.com, a regional news site based in Minneapolis and run by Joel Kramer, a former editor, publisher and president of the Star Tribune.
Mr. Kramer is a career newspaper man, who began his work in the news business at age 12 as a Newsday paperboy in Queens. He and his wife, along with three other families, pooled $855,000 start MinnPost, hoping to provide local news to Minnesota residents in a time when the Star Tribune was going through the same problems as the entire industry.
Since MinnPost launched, the Star Tribune, the region's most prominent daily, has lost over 100 editorial employees and gone through bankruptcy.
Perhaps the biggest takeaway from Carr's treatment of MinnPost is that there is no one way to generate revenues to support a regional news web site. MinnPost has cobbled together an operating budget with a membership program, ads, sponsorships, events and grants from foundations.
The site has over $300,000's worth of annual advertising revenue in its third year and 2,000 paying members, who each contribute between $10 and $20,000. (On average $50.) The site has also benefited from $455,000 in grants from the Knight Foundation since 2007.
"The trends are impressive," Mr. Carr writs, "even if the numbers sound more like a successful taco stand than a big news operation."
But the MinnPost hasn't tried absolutely everything, like stories about Japanese cat outfits and aggressive SEO headlines.