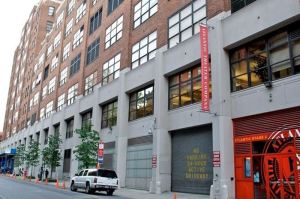 Chelsea hides. At least, it used to. Edgy new galleries secreted in anonymous factory brick, industrial-kitsch nightclubs skulking in basements-that was the old Chelsea.
What you catch glimpses of now is a Chelsea that surfaces like a mirage of glass, a shimmery, see-though world more suggestive than transparent, before dissolving back into brick. It's true of the whole city, this turning, building by building, into glass, but nowhere does the old-an industrial seaport-clash so visibly with the new. On West 16th Street, artisan bread loaves rise in old factory buildings and vitreous apartments turn lives into nonstop installations.
Above it all stretches the High Line, one long horizon of a stage, catwalk, and high-rise bleacher from which the city's exhibitionist compulsions-the unambiguously sheer Standard Hotel, for instance-are enacted.
Forget the galleries, the real exhibits are everywhere, and just as costly.