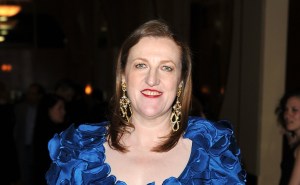 The fashion magazine industry has turned a corner in 2010. Most titles saw ad pages grow in the first half of year compared with the same period in 2009, according to Memo Pad.
Time Inc.'s People StyleWatch was the first half's big winner, increasing ad pages by 60 percent.
Time has been increasingly confident lately. After a very rosy first quarter earnings call, the publisher announced that it would begin guaranteeing reader recall rates on certain advertisements.
There was no change at Glamour, ASME's Magazine of the Year, as first half ad pages held steady from 2009. Meanwhile things continued to change for the worse at W as pages took a 14 percent fall. Stefano Tonchi and Bill Wackermann have plenty of work to do.
Most titles have still not been able to bring their ad pages back to 2008 levels. From Memo Pad:
Marie Claire also posted a strong first half, up almost 22 percent to 584 pages; Harper's Bazaar was up 17 percent to 755 pages, and Cosmopolitan and InStyle were both up about 10 percent, to 702 pages and 1,103 pages, respectively. Meanwhile, Vogue was up almost 8 percent to 987 pages and Allure posted a 7 percent rise during the first half, to 536 pages. Elle reported a 5 percent rise in ad paging to 939 pages, and Lucky was up almost 2 percent to 516 pages.
Desipite gains in the first half, Memo Pad reports that Harper's Bazaar editor Glenda Bailey will combine this summer's June and July issues to cut costs.