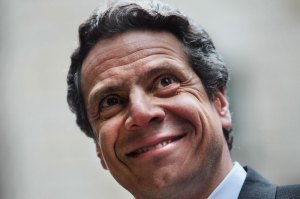 The New York Daily News' Kenneth Lovett reports Monday that Andrew Cuomo is nearing his choice for lieutenant governor, despite the fact that Mr. Cuomo's campaign for governor has yet to be formally announced. The attorney general–currently running under a generic CUOMO 2010 banner–apparently wants to make his selection before next week's Democratic convention, meaning that the clock is ticking. According to Lovett, the shortlist–absent two already-declared candidates, it should be noted–looks like this:
Among the names that have been mentioned are Rochester Mayor Robert Duffy, Buffalo Mayor Byron Brown, state Sen. Andrea Stewart-Cousins (D-Westchester) and Denise O'Donnell, Gov. Paterson's former criminal justice director.
So, herein, we take a quick look at Lovett's list–their strengths, weaknesess, cash on hand, and overall likelihood of receiving Mr. Cuomo's approbation.