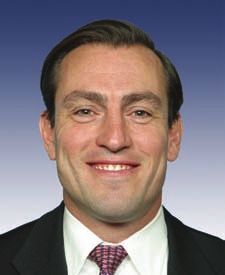 Former Rep. Vito Fossella was endorsed by the executive committee of the Staten Island Republican committee tonight, snubbing two other candidates actively seeking the party's nomination.
The vote tonight, according to the Staten Island Advance, was 23 to 4.
"I think many people are surprised at the actions of the executive committee," said Vinny Ignizio, a Republican City Councilman and former county chairman. "Clearly there is a large contingency of the Staten Island GOP who want to see Vito Fossella on the ballot come november. Their voices were heard."
"In the future we'll hear from Vito himself about what he'll do with the endorsement," said Ignizio, who has not endorsed any candidate in the race.
Another Republican, who asked not to be identified, called the move "disgusting."
Fossella did not seek re-election in 2008 after a drunk driving arrest in Virginia led to the revelation that the married congressman fathered a child with a woman there. He was succeeded by Mike McMahon, a Democrat who represented a part of the district as a member of the City Council.
Rumors about Fossella's return has circulated for weeks, even as two other Republicans were seeking the nomination: Mike Grimm, a former soldier and FBI agent, and Mike Allegretti, whose family runs a well-known business in the district, which includes all of Staten Island and portions of Brooklyn.
After announcing he would not seek re-election, Fossella displayed a level of popularity and clout that few elected officials without scandals could match.
He was the guest of honor at a tribute breakfast on Staten Island on December 15, 2008. The room was packed with well-wishers, including Republican elected officials from throughout the borough. And seated next to him was Mayor Michael Bloomberg.
Later, when Bloomberg opened a campaign office on Staten Island, there was Fossella, standing right behind him.
Bloomberg, a man who places a high value on loyalty, may be conflicted should Fossella enter the race. The current congressman, Mike Mcmahon, crossed party lines to endorse Bloomberg for re-election in 2009.
And Staten Island Borough President Jim Molinaro, a Bloombeg ally and registered Conservative, has already endorsed McMahon.