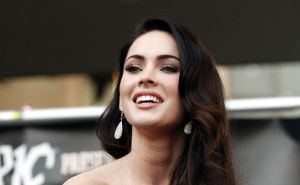 In this weekend's New York Times Magazine, former Observer scribe Andrew Rice has a must-read story about the struggles of traditional and new media outlets alike to place a value on pieces of writing in the digital age.
Along the way, Mr. Rice checks in with newfangled media outlets, such as Demand Media, that assign freelance blog posts based in large part on what people are searching for on the Internet. According to Mr. Rice, execs at Demand Media claim that they have created an algorithm that predicts how much each assignment will return in advertising revenue and that "these mathematically generated ideas are 4.9 times as valuable as those devised by mere human brainstorming."
"There is, of course, nothing wrong with giving readers what they secretly want every once in a while," writes Mr. Rice. "The problem arises when you start producing articles solely for the id of the search engines, because some clicks are more valuable than others."
So what do readers secretly want?
Sam Apple, the creator of The Faster Times, tells Mr. Rice that his site's all-time most popular item was a blog post titled, "Megan Fox Has Wacky Hot Chick Syndrome."
And also:
Charles Sennott told me that amid all of GlobalPost's serious coverage of wars and earthquakes, two big hits during the site's first year were a post titled, "Meet India's First Porn Star," and a slide show of Japanese cat outfits.