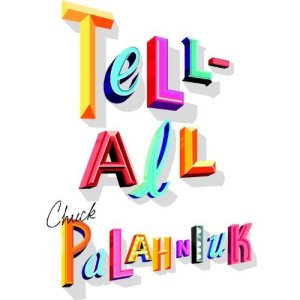 Author: Chuck Palahniuk
Publisher: Doubleday
Page Count: 179
The Gist: Like Woody Allen, Chuck Palahniuk churns out a book nearly every year, each with a title so punchy—Choke!, Rant!, Snuff!—that they're hard to keep straight. And like Woody Allen, fewer and fewer people people seem to be taking his work all that seriously. But they're currently celebrating Tell-All, an Old Hollywood fairytale about the last days of a watered down imitation of Norma Desmond.
Does It Work? Palahniuk loves gimmicks, and for Tell-All he's got two: describing the scenes like a screenplay, and writing the names in bold face, like a Walter Winchell column. Unfortunately, both wear thin quickly.

Best Line: On the heroine's matrimonial habit: "Each romance, the type of self-destructive gesture Hedda Hopper would call 'marry-kiri.' Instead of plunging a sword into one's stomach, you repeatedly throw yourself on the most inappropriate erect penis."

Odds We'll Finish It: Actually, we did, but only because of a delayed subway train this weekend.

Instead Try… Palahniuk wants to be Don DeLillo so badly—you might as well just read Point Omega.