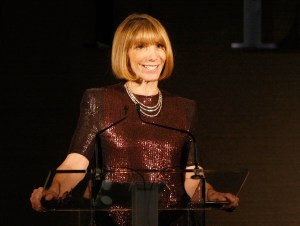 While Ariel Foxman's InStyle races ahead of Vogue in ad pages and apps, Elle magazine is falling behind its competition. Robbie Myers' magazine is in third place after the first half of the year.
Keith Kelly writes this morning that Elle was handicapped by the departure of chief brand officer Carol Smith in April and cannot be expected to compete as long as her desk stays open.
Ms. Smith is currently cooking up plans for Bon Appetit and the Gourmet brand for Condé Nast.
Howard Sloan Koller has been hired to find a replacement for Ms. Smith, and in the meatime Elle publisher Anne Welch has been filling in.