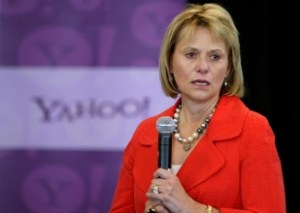 Yahoo executives in Sunnyvale, California announced today that the company has purchased Associated Content for an undisclosed amount–which Edmund Lee of Advertising Age reports to be slightly more than $100 million.
Associated Content, which is based in Denver, is one of a handful of newfangled media companies that pay freelance contributors to generate stories based on popular web search terms. As we've noted, Yahoo has been moving aggresively, as of late, on multiple fronts to ramp up its original content production.
From the release:
This strategic move extends Yahoo's ability to provide high quality, personally relevant content for the benefit of more than 600 million users as well as tens of thousands of advertisers. As Yahoo! enhances its social, mobile, local, and media offerings, the acquisition of Associated Content reinforces the company's longstanding promise to offer the best of the Web — by combining Associated Content's approximately 380,000 contributors who provide rich and varied content on a broad array of passion points, with Yahoo's leadership in partnering with established content brands and the award-winning team of editors and experts from Yahoo!.
"Combining our world-class editorial team with Associated Content's makes this a game-changer," said Carol Bartz, CEO, Yahoo! Inc. "Together, we'll create more content around what we know our users care about, and open up new and creative avenues for advertisers to engage with consumers across our network. These are important aspects of building engaging consumer experiences on Yahoo!, and one of the reasons why we're one of the most visited destinations online."