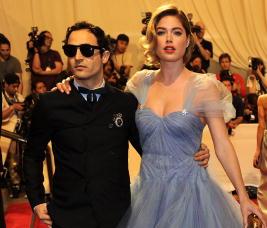 Onetime boy wonder and native New Yorker Zac Posen might show his next collection in Paris, reports WWD.
He sounds a little huffy. In France, "they understand my clothes," he tells the paper:
He added that in Europe, "my clothes are respected." Meaning that such is not the case in New York? "It's not just about respect," Posen said. "It's about the work the work I do, and who wears the clothes."
Oh, "respect." Pardon us, Posen.