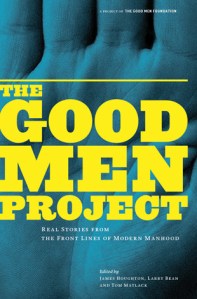 According to Michael Rideout, the 37-year-old founder of Rideout Media Group, magazines have it all wrong. "I actually saw a 30-second ad for someone to subscribe to a magazine the other day," Mr. Rideout said last week over a bowl of asparagus soup at a Lower East Side diner. "I was like, 'Wow, that company does not get it at all.'"
Mr. Rideout, meanwhile-a clean-cut father of two boys, with another baby on the way-is so convinced he "gets it" that he's funding a new men's print magazine with his erstwhile retirement fund (accumulated in part at Time Inc., where he was the publisher of custom corporate magazines). The project, called MadePossible (he mulled the name "Potential," but rejected it as "too limiting") is one of two such ventures debuting this summer, both of which purport to offer a completely new kind of content, with a completely new kind of profit mode: no cheesecakey, Maxim-style spreads of near-naked women, and no subscriptions.
'We will not offer lurid content of women. We will not celebrate misogyny. We will not have Britney Spears, ever.' —Michael Rideout
The other, an online publication called the Good Men Project Magazine, is helmed by Benoit Denizet-Lewis, the 34-year-old New York Times Magazine writer notable in past years for exposing "down-low culture," in which straight black men meet other straight black men for sex; for writing a Modern Love essay about his sex addiction; and for being a "Gawker Hottie," for whatever that's worth.
With a lean editorial staff-Mr. Denizet-Lewis, an associate and an assistant editor, a staff writer, three interns and several dozen contributing writers-the Good Men venture is based in Boston and will focus on, among other things, relationships, ethics, health and parenting. Mr. Denizet-Lewis hopes the content will "take the best parts of magazines like GQ and Esquire." MadePossible, meanwhile, aims to be a sort of Forbes-slash-Economist hybrid pitched at young men, according to Mr. Rideout, but with an additional emphasis on fatherhood and men's mental health. Its eight-person board of advisers includes directors at J. Crew and Merrill Lynch, along with the sociologist Michael Kimmel, who is often called the foremost authority on contemporary American masculinity.
The lineup for the first issue of MadePossible includes a feature by Rebecca McReynolds, a Bloomberg reporter, about micro-lending; a profile of FiveThirtyEight statistics wunderkind Nate Silver by Martin Johnson, who has written for The New York Times and The Wall Street Journal; an article by the former deputy editor of Men's Journal about the Obama administration; and a column about redemption written (of course) by James Frey.
The launch issue of the Good Men Project Magazine is already online at www.goodmenproject.com, where readers can find a mother's account of her son's premature puberty; a feature, written by Mr. Denizet-Lewis, about a secret court at Harvard that expelled students suspected of homosexuality in 1920; and a letter of apology, in essay form, by a man who set his fiancée's hair on fire.
Responses to the inaugural issue have run the gamut. "Without directly referencing feminism, the editors take a stand against patriarchal, authoritarian, heterosexist, racist masculinity," Ms. raved. Toronto's Eye Weekly, on the other hand, speculated that the magazine might be a "conservative culty thing."
These diverging impressions aren't a source of concern for the Good Men guys-quite the contrary. "Benoit emailed [those articles] to me and my response back in email was 'Perfect!'" said Tom Matlack, the founder of the Good Men Project and an eighth-generation descendant of Timothy Matlack, who hand-lettered the Declaration of Independence.
"We're definitely not a conservative culty thing," Mr. Denizet-Lewis clarified. "I think it's unfortunate that if you have an article that talks about ethics and morals and what it means to be a good man, that some people are going to have a knee-jerk reaction."
Mr. Rideout has similar concerns about MadePossible, which launches in July. With a credo partially informed by Benjamin Franklin-"BE AT WAR WITH YOUR VICES, AT PEACE WITH YOUR NEIGHBORS, AND LET EVERY NEW YEAR FIND YOU A BETTER MAN," reads its founder's email signature-it has already been labeled "the anti-Maxim" by MediaWeek.
"I don't want to be called that," Mr. Rideout said. "There's room for Maxim, and everybody needs entertainment … but what they offer is ubiquitous. You can find it in a lot of places right now. And what is not offered out there is this type of substantive stuff."
BIG BROTHERS
ALL THREE MEN'S insistence on "substantive stuff" is curious, considering how much time they seem to have spent avoiding just that.
"I certainly haven't always been a good man as far as I understand it and define it," Mr. Denizet-Lewis said.
Mr. Matlack also readily copped to past indiscretions: "My core story is that I've been sober for 14 years," he said, "and got thrown out of the house when I was the CFO of a very large media company, for being a drunk and a cheat." (That large media company was The Providence Journal, whose cable business Mr. Matlack sold for $1.4 billion; he has also worked for Houghton Mifflin and Goldman Sachs.)
And Mr. Rideout? "I was everything I'm trying to prevent these guys from doing. I drank too much, too many drugs, treated women-not very poorly, I've never really been that bad to women-but not like I should," he said. In 1998, a year after moving to New York, he woke up at 2 o'clock one morning in what he describes as "a Jerry Maguire-type cold sweat," and wrote down the idea for MadePossible, which at the time was called Working Class. He shopped the concept to Hearst, Condé Nast, Rodale and Dow Jones, none of which bit, and has been tinkering with it ever since.
There's a sense of big-brotherly protectiveness, then, about both magazines: These three men lived what might be called the Maxim lifestyle and came to regret it, so they're offering something newly serious that encourages responsibility, both fiscal and moral-but is still fun, all three men hastened to add at one point or another during interviews.
"To some degree, what's happened to young men is the same thing that happened to women. Six-foot-two models on Cosmopolitan's cover don't make the average housewife feel very good about herself. But Real Simple makes the average housewife feel amazing about herself," Mr. Rideout said. "MadePossible isn't Real Simple, but it's somewhere in that world." He mentioned that he hoped his magazine might lead to what some have called the Responsibility Revolution. "Tony Hawk on the White House lawn, last year, on Father's Day, told the world that he thinks it's amazing that he gets to be a skater and a father," Mr. Rideout said. "The Michael Jordan of grunge, of hip, is coming out and saying it's very cool to be square enough to love my kids. … That was a big day for us."
It might not seem like an auspicious time to launch a magazine-particularly a men's magazine. As of this time last year, sales of GQ, Maxim and Men's Health are all down more than 30 percent. Men's Vogue was folded back into Vogue after just three years. But all three of these fellows suggest that they are presenting something revolutionary. "We're not focused on selling sex; we're not focused on celebrity; we're not focused on, kind of, men as entertainment," Mr. Matlack said. "We're actually focused on men's issues and on men's stories."
The Good Men Project also has a philanthropic tinge. Mr. Matlack and his publisher, Lisa Hickey, compare the project to Newman's Own: The Web magazine itself is for-profit, subsisting on banner ads and sales of The Good Men Project-a collection of first-person essays released as a book by the Good Men Foundation last September-as well as an accompanying DVD. (They've also optioned the book for a Broadway show, a reality TV series and mobile-phone apps.)
Mr. Matlack predicts that a "significant revenue stream" will come back to the foundation, to fund work with the Boys and Girls Clubs and Big Brothers Big Sisters of America, among other endeavors.
"All that said, people are not going to come to our site and read our magazine because it's a charity," he said. "Just like with Newman's Own-you don't buy Newman's Own because it's going to some good cause; you buy it because it's a great product."