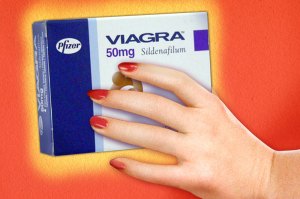 A few weeks ago, I was in Cabo San Lucas, Mexico, for what was intended to be a week of golf, yoga, working out and general relaxation. Detoxification was also on the agenda. So when I found myself, after five margaritas, with raccoon eyes and wearing a sombrero, saddled up to a farmacia counter buying a lifetime supply of Viagra (or so the pharmacist told me), I knew things weren't exactly going as planned.
Already, you may be asking, What am I doing with my life? Well, here's my deal. I'm 28, blond and I live on my own on the Upper East Side. I worked as a copywriter at a big advertising firm for the first five years out of college, but when there were layoffs a while ago, I got the ax, so it was goodbye to all that. These days I'm a freelance writer and I teach yoga, mostly for one-on-one sessions with private clients. As for my love life-basically, I've been burning through all kinds of men for over a decade and I just haven't managed to pin down that smart, funny, good-looking gentleman to settle down with, without settling for an apartment the size of a broom closet. Then again, just this afternoon I spent an hour dancing around the apartment in my underwear and singing into a hairbrush … do those sound like the actions of somebody desperately looking for something serious? Lately, I've been, shall we say, intensely single. In stark contrast to the monogamous, long-term relationships I found myself in during my early 20s, I have been something of a wild child (and anything but monogamous) for the past two years.
At this juncture, I think it's only fair to turn the lens around and start asking myself the toughest question of all: "Is it me?"
Truth be told, it may well be. My style of dress does not emphasize surface area (think hemlines that creep up and necklines that creep down); whatever comes out comes unfiltered; and in many ways it still stands to reason that my nickname in high school was "The Liability." Put it this way, if we were breaking the strict rules at boarding school, I was usually the reason we got busted. If I may say so myself, I'm a bundle of fun good intentions, but the package comes with one or two loose ends.
So what was I doing in Mexico with all that Viagra? I had been dating a guy for about two months. I liked him well enough; he was handsome, good-natured and always smiling; he held a decent job in finance and met with my mother's approval. But for all that promise, there was one major issue.
The night before I left for Mexico, we were supposed to meet up. I'd been drinking with friends since 2 p.m. at a fun bar uptown called Uva. It was 10 o'clock when he arrived. Eight hours into my cups, I spared no time in introducing him to my friends by way of his signal attribute: a frequent inability to achieve and maintain an erection. Always a good sport, Flaccido shrugged it off that night, but the next morning he was awfully frosty. I was off to the airport, still half-drunk, and hadn't tendered so much as an apology.
Once in Mexico I made my girlfriend snap pictures of me giving the thumbs-up next to a sign reading, "viagra, cialis, and soft drinks." I then selected a photo and sent it along with a message that read, "We have lift off AND soft drinks." Back in New York at 4 p.m. on a Monday, he wasn't exactly in the mood to discuss his performance anxiety or my offer to dose him with my smuggled pharmaceuticals.
Give or take a few awkward follow-up texts and unanswered phone calls, that was the last I heard from Flaccido. I can't say I was too sad about it. It was one of those two-month flings that happen to everybody sometime in New York: They start like a whirlwind and are over before you know it, and when you look back on them, it's all more comic than tragic. Meanwhile, one friend after another seems to be pairing off and settling down as if they suddenly discovered they'd been tattooed with an expiration date: MARRY BY 7/1/10. The thrill of being single is that anything can happen. The mystery is when and whether anything-amid all the dancing, champagne, and clandestine makeouts-will ever be just the right thing. Until then, I'm going to try to be a bit more sensitive to my suitors' feelings. Everyone has their shortcomings.