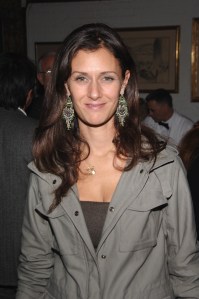 Both T Magazine and WSJ., The Times' and The Journal's fashion magazines, are having editor hiccups.
Sally Singer, who was hired from Vogue to replace Stefano Tonchi, won't be coming into the office until after Labor Day, according to Frank DiGiacomo. By the time Ms. Singer comes in, T will have been without an editor in the office for more than three months.
One Times staffer told Mr. DiGiacomo that the move will allow Ms. Singer to rethink the magazine without dealing with a staff that is anxious to avoid house-cleaning cuts. A summer vacation sounds nice, too.
By the time Singer starts, WSJ., The Journal's answer to T, might have a new editor. Tina Gaudoin announced her resignation this week, according to Memo Pad, effective after the September and October issues close.
"It was just not sustainable," said Ms. Gaudoin of the job, citing personal reasons for the change.
Ms. Gaudoin's husband works in London, and she will join him there in August. She will stay on The Journal's masthead as a contributing editor, working on fashion coverage for the European edition.