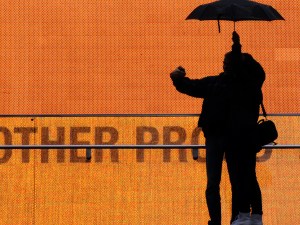 This year, for the first time, total ad spending online will surpass spending on ads in print, according to an annual report on entertainment and media from PricewaterhouseCoopers in The New York Times.
Total ad spending will decrease by .5 percent this year from last year. Last year, to put things in perspective, spending fell 15.2 percent from 2008. Spending will not begin to increase again until next year.
The forecast predicts continued growth in total spending through 2014. Even so, by 2014 projected spending will still fall 9 percent short of 2007. Unsurprisingly, none of this growth will happen in print, according to The Times.
By 2014, ad spending in categories like the Internet, television and radio is expected to exceed the spending levels of 2009, according to the report, while ad spending in categories like consumer magazines, trade magazines, newspapers and directories is projected to be lower than it was in 2009.
To be totally blunt, in 2014 newspaper ad revenues should come in around $31.9 billion, which is almost half of what newspapers earned in 2005 ($60 billion).
Newspapers were still making more money off of classifieds than online advertising as early as the first quarter of this year.
But good news: News Corp. has ramped up efforts to find a working pay model for newspapers, and there's at least some hope for magazines on the iPad.