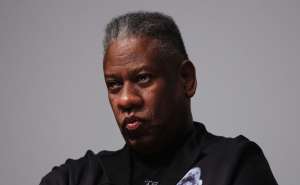 On Wednesday, Vogue editor Andre Leon Talley visited the American Apparel factory in Los Angeles, it was revealed to Fashionista through a tweet. The Cut followed up on the matter and according to a Vogue spokesperson, Mr. Talley was not there on behalf of the magazine.
What could this mean? No, really, we have no idea. The news seems to be just that–that it could mean nothing and something.
According to Fashionista, Mr. Talley met Dov Charney at the Financial Times Business of Luxury summit a few weeks ago and tweeted that Mr. Charney "was cool in seersucker pants." Perhaps this is just a man crush?