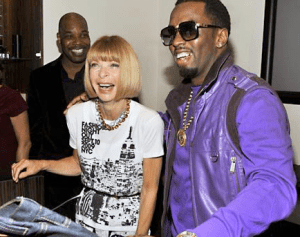 Megan Salt, who helped organize Vogue's first Fashion's Night Out last summer, has been named the magazine's director of public relations, according to Memo Pad.
Ms. Salt replaces Patrick O'Connell, who resigned after 12 years with the magazine earlier this week.
Here's hoping that Vogue's PR strategy starts to look more like Fashion's Night Out's PR strategy, i.e. more collaboration between Anna Wintour and P. Diddy. (This video is required viewing.)
Ms. Salt will lead Vogue's second annual Fasion's Night Out, scheduled for September 10th.