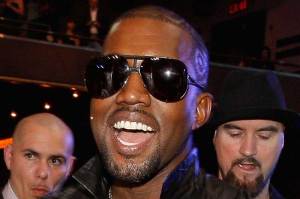 A "stolen" goddess, art on the moon, Gagosian sells speedboats. With Kanye West in the news and Simon de Pury on reality TV, it's not looking like a quiet summer in the art world.
1. Two Controversial Sculptures Sell at Christie's Antiquities Sale
Christie's June 10 antiquities auction, which raised a total of $8.7 million, included the sale of two sculptures the Observer's own Michael H. Miller reported (first) may have been illegally excavated and sold by disgraced dealer Giacomo Medici. Lot 112, a Greek terra cotta goddess, sold for $7,500 (estimated range: $6,000 to $8,000). Lot 139, a torso of a youth, brought in $20,000 (estimated range: $20,000 and $30,000). The third disputed lot, a cylindrical bowl featuring Eros valued at about $30,000, did not sell.
Our take: Given the sales were at the low end of the price estimates, some savvy buyer may have gotten a steal – literally.
[Observer]
2. "Work of Art" premieres on Bravo, stirs online critic's kerfuffle
Bravo's hyped art and reality show, the daft-but-entertaining "Word of Art: The Next Great Artist" premiered on June 11 to mixed reviews; the more interesting WOA drama, however, may be going on off-screen and online. Paddy Johnson's exhaustive coverage prompted ire from several of the show's contestants, two of whom indulged in vengeful, intra-art scene Photoshop in less-than-flattering photo collages of the blogger.
Our take: If their photo collage skills are any indication, contestants Erik Johnson and Ryan Shultz won't stick around the show for much longer.
[Observer]
3. There's an art museum on the moon
It turns out that a small ceramic chip attached to lunar module Apollo 12, launched in 1969, featured sketches by six artists: Andy Warhol, Claes Oldenburg, Robert Rauschenberg, David Novros, John Chamberlain, and Forrest Myers, who conceived the project. The June 21 season premiere of PBS' History Detectives will investigate the galaxy's first lunar art museum.
Our take: With so many blockbuster names, the chip seems to have been hot intergalactic art-world real estate. Which begs the question: did David Novros have inside connections at NASA?
[PBS]
4. Kanye West Partners with George Condo
Rapper and Takashi Murakami fan Kanye West commissioned New Hampshire-born artist George Condo to create the album art for his latest single, "Power." Artinfo sees the project as part of a larger a return to the spotlight for the artist, who exhibited at the Whitney Biennale earlier this year. Animal New York interprets the piece as a testament to Mr. West's notoriously big mouth.
Our take: What better way to depict the acid-tongued rapper than by transforming his mouth into a kind of mutant machine?
[Artinfo]
5. Gagosian to Sell Marc Newson-Designed Speedboats
Gagosian made its first foray into the boating business with the announcement that it will sell Australian designer Marc Newson's limited edition redesign of the Aquariva speedboat. The 22 James Bond-style boats will go on sale in September for $1.5 million each.
Our take: We'll know this trend has gone too far when Ron Arad designs a segway.
[PaperMag]
6. Pace Gallery, Hirshhorn Museum, Art Basel Launch iPhone Apps
Pace's app offers interviews, video footage, and early computer renderings of both Conrad Shawcross' Madison Avenue public art installation and Zhang Huan's sculpture at Basel. The Hirshhorn's app, Smithsonian's first, offers a virtual tour of the museum's Yves Klein exhibition. The Basel app, the first created by an international art show and available on its Website, provides event information, gallery contact info, and best of all, a 3-D map of the venue so fairgoers won't get lost (this time).
Our take: Artworders are, often, Blackberry people (check any lunch table at Casa Lever or Sant Ambroeus). Kudos to the Basel app, which offers Blackberry and Palm versions, for remembering that the art-interested public doesn't only translate to "people who have an iPhone."
[Artinfo]
7. Man's Search for Nighthawks Diner Ends Unresolved
Blogger Jeremiah Moss chronicled an obsessive search for the diner in Edward Hopper's Nighthawks in a three–article series on his blog. With the help of municipal archives, old occupancy certificates, and vintage photos, Moss disproves established theories about the diner's location and concludes that the diner never existed as a discrete location at all.
Our take: The nostalgic, yellowed street photos reproduced on Moss' blog loose much of their charm when we see the Two Boots and Fantasy World sex shops that have taken the place of old stores and diners.
[Vanishing New York via Hyperallergic]
8. Whitney Tweets a Collaboration with Keds and Bloomingdales
Three MFA students will have the opportunity to display their artwork (and themselves) inside the new KedsWhitney windows at Bloomingdale's flagship New York store this summer, the Whitney announced in a June 9 tweet. The museum has teamed up with the shoe company and the department store to create what the museum calls "a live-action exhibition of the artistic process" for ten days in July.
Our take: The criteria to select the winners include the awkward ("relevance to the Keds and Bloomingdale's brands") and the vague ("American spirit"). If Keds-lover Audrey Hepburn and flag-lover Jasper Johns had a son, he'd totally win.
[Artnet]
[Artinfo]
9. The Guggenheim and YouTube Search for Video Artists
A new project called YouTube Play will allow anyone with a camera and a computer to vie for a spot in an October video-art exhibition at Guggenheim museums all over the world. Applicants can upload their videos to a YouTube channel specifically devoted to the project, and a panel of art professionals will narrow the submissions down to 20.
Our take: When DogLover and ObamaGirl are pondered by curators as fine art, what's an art professional anyway?
10. Tea Party Art Analyzed
Artnet's Editor Walter Robinson surveyed recent artworks inspired by the Tea Party Movement, from a simple tea pot to a Blackberry-toting Sarah Palin as Rose the Riveter. According to the June 8 feature, the artworks aim to raise money and awareness for the Tea Party.
Our take: Sure, the party gets points for no longer accidentally appropriating Communist symbols, but unified can the group really be if it simultaneously inspires some of the most boring and the most offensive art we've seen lately?
[Artnet]