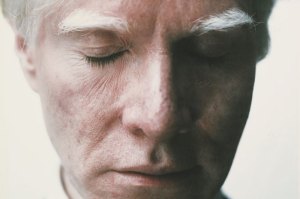 For decades, among a certain Fifth Avenue set, June was spent in London: attending Wimbledon, Ascot and the Grosvenor Antiques Fair. Times change, and last year the fair shut down after 75 years. A trio of organizers stepped in to fill the shopping void this month, launching three new or retooled high-end events that drew a scattering of celebrities and sales.
Mick Jagger, Piers Morgan, Ivana Trump and Kanye West shopped at the largest of the three, Olympia Art Fair, which was taken over last year by veteran Palm Beach and Naples fair organizers David and Lee Ann Lester. The pair gave the event a thorough, and chic, makeover: The renamed London International Fine Art Fair invited select modern and contemporary dealers, featured a 30 percent higher stand price to weed out tchotchke stands, and was "physically, a whole new fair," said Lester in an interview. The 10-day fair saw Dustin Hoffman snapping up an oak furniture set.
But attendance was down 10 percent from last year. "The first day was busy, other days were not as busy," said Steve Nelson, co-owner of Nelson & Nelson Antiques in midtown. The Lesters' letter, enclosed in the fair's marketing report, quoted Steve Jobs, "Sometimes when you innovate, you make mistakes."
A rival set of veteran dealers, Brian and Anna Haughton, attempted to fill in the Grosvenor gap by opening Art Antiques London, which ran June 9 through June 16. The intimate event housed 60 dealers (a quarter of the size of Olympia) in a pavilion facing Royal Albert Hall. "There weren't so many high-end dealers, but I think that should change because we found it a wonderful venue for us," said Charles Mathes, director of New York's Jane Kahan Gallery, the only U.S. exhibitor.
The final fair in the trio, midsize Masterpiece London, is dealer-owned and dealer-run. According to Peter Schaffer, owner of A La Vieille Russie and one of the first American exhibitors at Grosvenor House, it was Masterpiece's ownership that wooed him away from the other two fairs. "The costs to set up the show are much lower," he said. It runs through Tuesday, June 29.
The battle to be the next Grosvenor will continue next year, when Olympia and AAL overlap for five days. While Mr. Mathes supports holding the three fairs back-to-back-"It's why you find all the shoe stores on one street"-it looks so far as if no one has won the lion's share of Grosvenor's business.