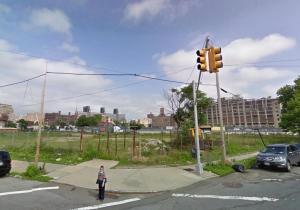 Facing an uncertain legal outcome of a giant housing development planned for northern Brooklyn, the Bloomberg administration last week offered to settle with a set of community groups in an effort to end a lawsuit challenging the project, according to a letter the city sent to the judge in the case.
The city's offer was rejected by the groups, who countered with a call for major changes to the project, known as the Broadway Triangle development. The city, in turn, rejected that offer and requested that the judge issue a decision in the case.
The Broadway Triangle project is the contentious mixed-income development in the southeastern corner of Williamsburg, where the city plans nearly 1,900 apartments, a large portion of them below-market rate. The site was rezoned by the City Council last year, although the action drew much criticism and caused a political fight within Brooklyn that divided elected officials and community groups.
Details of the settlement offer were vague, but the letter from the city to the judge suggested the city gave way on two contested issues, as it agreed to lower the number of four-bedroom apartments and agreed to extending residents of Community District 3 the ability to receive preference in affordable housing lotteries. (CD3 has a larger African-American population than the neighboring Community District 1, where the development is housed.)
Here's an excerpt of the letter:
As per the Court's urging at oral argument this past Monday. our office made a proposal to petitioners' attorneys of terms the City would consider offering to settle this case. We offered a downward modification of the number of 4-bedrorn apartments acceptable to HPD from the number in the applications made by Ridgewood Bushwick Senior Citizens' Council to DHCR and an extension to residents of Community District 3 of the 50% community district preference that, by long-standing City-wide policy, is ordinarily extended only to the residents of the district in which the development is sited. i.e., Community District 1.
The lawsuit, at least thus far, is going well for the opponents. The judge on the case, Justice Emily Goodman, last month ruled the case could proceed, and her decision was skeptical of many of the city's key arguments.
The community groups, which go under the banner of the Broadway Triangle Community Coalition, allege racial discrimination, claiming the city unfairly selected politically connected groups including the powerful Hasidic group United Jewish Organization to develop some of the site—among other concerns—thus excluding minorities.
The letter from the city to the judge is here.