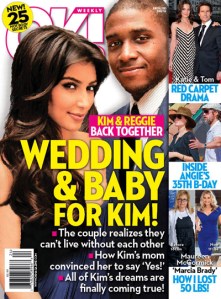 Keith Kelly has called OK! magazine the most expensive magazine launch in the history of American publishing.
After the first 223 issues of the American edition, which began in August of 2005, losses total $175.7 million or $787,000 per issue through the end of 2009.
UK-based parent company Northern & Shell initially swept some of the losses under the rug in its filings, but the company has revised its report to include the magazine's subscription marketing efforts, which were initially reported on the books of a separate American company.
But Northern & Shell editorial director Paul Ashford insists everything is a-ok!
He emailed Mr. Kelly: "To clarify, we haven't 'lost' $175 million, as you stated, but are proud to have invested $175 million in the magazine over time."