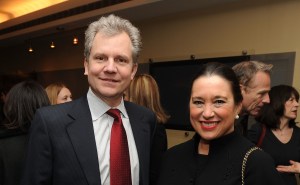 The Times has not lost any readers since the launch of the Journal's Greater New York section, according to New York Times Co. CEO Janet Robinson.
"We are definitely not seeing any effect in regard to the circulation," Ms. Robinson told Bloomberg today. "Are they discounting? Yes, they are, very, very heavily."
That's a big statement! We've heard from plenty of Times people who have tried to push this idea privately and off the record. But for the CEO of the Times to declare it publicly — and so effusively — is something that will be sure to rankle plenty of folks at Dow Jones.
"If they'd like to leave those dollars on the table and give free advertising, we're more than happy to clean them up," she added.
Times Co. Chairman Arthur Sulzberger Jr. said that the paper will continue to lower costs as more readers access the paper through digital platforms.
"You don't need to spend as much money to make as much money," he said.