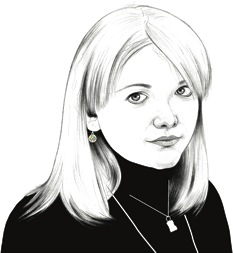 The cycle of excitement/envy/backlash that attended The New Yorker's "20 Under 40" has reached some kind of endpoint. Enough arguing about whether the "best young writers" are really best—are the "best young writers" even young?
Not really, says Sam Tanenhaus in The Times:
It is a mistake to assume that because they are young – at least according to our culture's ever expanding notion of youth, when 40, or even 50, is "the new 30" – they must be poised midway up Parnassus, with higher achievements to come. The trouble, perhaps, is that this definition of "young writer," which owes less to literary considerations than to the intersecting categories of sociology and marketing, muddies our understanding of how truly original, enduring fiction comes to be written.
The Tanenhaus pantheon of young achievers who produced masterpieces—not just "promising" work—long before 40: Flaubert (29 when he began Madame Bovary), Thomas Mann (24 when he finished Buddenbrooks), Tolstoy (began writing War and Peace at 34), Kafka (29 for "The Metamorphosis"), Melville (32, Moby-Dick), Fitz­gerald (28, The Great Gatsby), Hemingway (27, The Sun Also Rises), and Faulkner (32, The Sound and the Fury—his fourth novel).
Basically everyone except Tea Obreht is already behind.