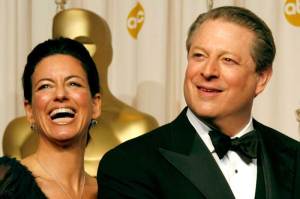 OMG Laurie David + Al Gore = <3.
ABT dancer mugged.
Should the Brooklyn Museum's director step down?
British PM apologizes for Bloody Sunday.
Phillipe Stark: I am autistic.
Helen Hunt will be playing the Stage Manager in Our Town. Crazies turn out in droves for the new iPhone.
What?
Scared of city inspection, the Greenpoint Food Market shuts down.
Spotted Pig and Breslin chef April Bloomfield returns to her London roots?
"Tweet" may not be acceptable language, but "poop" in a headline is totally fine.

Ralph Lauren sells off $955 million worth of shares in Polo.
Comic Sans defends itself.