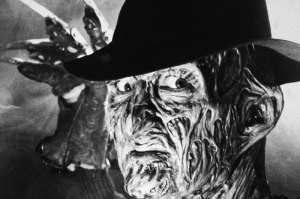 Aaron Sorkin made Mark Zuckerberg scary!
Japan decides to screen that documentary about how awful it is.
Boomer artists top the charts because boomers are the only ones still buying CDs.
No more runway shows for Givenchy couture.
The Telegraph offers a British 20-Under-40.
Rejected justice comes out strongly against Kagan.
Eadweard Muybridge mystery!

New Orleans forced to pull awesome advertisement so as not to offend British sensibilities.
Bidding Tuesday on a rare Faulkner collection.
Christie's sells the Wall Street street sign.
When they're not feuding with The Paris Review, The Awl helps readers keep it classy.

Nightmare on Elm Street 2 is apparently super gay, so gay that they made a documentary about how gay it is.