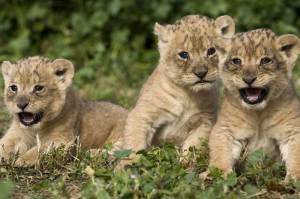 Bronx Zoo's new lion cubs deemed "impossibly cute."
Kristen Stewart apologizes for comparing paparazzi photos to rape.
A glut of Kagan documents are released, ruining wonk weekends.
On the Gulf, Obama yells at BP.
Rice Krispies drops its health claims.
Sales are already poor for last week's American Idol winner.
Conservatives think Glee could use some homophobes.
Zuckerberg has grand designs for Facebook, and they're inside his hoodie.
A reminder: Schumer loves the pool parties.