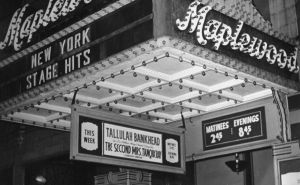 After nearly 16 months of coverage, The New York Times has ended The Local blog that covers Maplewood, Millburn and South Orange in New Jersey. The Times announced the news in a blog post this afternoon.
The Jersey hyperlocal blog was launched at the same time as another one in Brooklyn. That blog still appears to run.
When The Times started these hyperlocal blogs — dubbed in-house as the "microblogs" — they did so by committing two full-time Metro reporters and a Metro editor. They also did it without any business model in mind.
"As this venture grows, we're hoping that a business model will emerge from it," wrote Andy Newman, The Times' Brooklyn blogger. "If you're a fledgling Internet entrepreneur and you have an idea — well, you can contribute to The Local, too."
At least in New Jersey, it appears that no model emerged. The Times launched the two blogs at a time when all Web and newspaper people were talking about the importance of local, local, local news, and how Old Media had to begin to incorporate citizen journalists. The Times blog was also an attempt to cover New Jersey, after it virtually gave up on it once it closed its Trenton and Newark bureaus two years ago.
Tina Kelley, who was the gatekeeper of The Times' Local blog, took a buyout at the end of last year.
In its farewell post, The Times left a sort-of endorsement to its readers to go read the Northern Jersey local blog Baristanet.com, which will now cover the towns that The Times had covered.