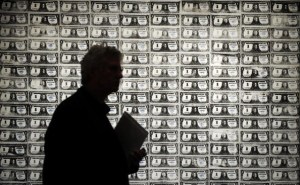 ProPublica, the Pulitzer Prize-winning, not-for-profit investigative outfit, announced this morning that it has added three reporters to its news staff, including a blogger.
The new hires include Kim Barker, a former Chicago Tribune bureau chief; Sebastian Rotella, an L.A. Times reporter with more then 22 years of experience; and Marian Wang who has experience in both investigative reporting and social media.
With the three additions, ProPublica's full-time news-gathering staff has grown to 32.
Other non-profit things are growing too, like NPR's audience. National Public Radio CEO Vivian Schiller told the Wall Street Journal that her organization is enjoying record ratings.
Here's ProPublica's release:
New York, NY – June 7, 2010 — ProPublica has recently hired three more journalists, including two veteran international reporters and a new reporter-blogger. The three additions bring ProPublica's news staff up to 32 full-time journalists.

Kim Barker, the former South Asia bureau chief for the Chicago Tribune, will join ProPublica as a reporter in June. Barker just finished her term as the Edward R. Murrow Press Fellow at the Council on Foreign Relations in New York, where she studied, wrote and lectured on Pakistan and Afghanistan and U.S. policy. She was the South Asia bureau chief for the Tribune from 2004 to 2009 and was based in New Delhi and Islamabad.

At the Tribune, Barker covered major stories such as the assassination of former Prime Minister Benazir Bhutto and rising militancy in both Pakistan and Afghanistan. She began covering the region after Sept. 11, 2001, and spent two years on a project called "Struggle for the Soul of Islam," a series about Islam that sent her to Iran, Pakistan and Indonesia. "Kim began her career as an investigative reporter in the Pacific Northwest and her five-year journey as a foreign correspondent in Afghanistan and Pakistan has brought her an unusual combination of skills that will serve her well at ProPublica," said Stephen Engelberg, ProPublica's managing editor.

ProPublica also strengthened its international reporting capability with the addition of Sebastian Rotella, an investigative reporterwho worked for 22 years at the Los Angeles Times. In 2006 he was named a Pulitzer Prize finalist for international reporting for coverage of terrorism and Muslim communities in Europe. He was most recently a national security correspondent in Washington, D.C. and has served as an international investigative correspondent and bureau chief in Paris and Buenos Aires with assignments in the Middle East and North Africa. He speaks Spanish, French and Italian and is the author of Twilight on the Line: Underworlds and Politics at the U.S.-Mexico Border, which was named a New York Times Notable Book in 1998. "Sebastian Rotella is one of the finest intelligence reporters in the world and his experiences covering immigration issues and the border will prove valuable in the coming years," Engelberg said.

Marian Wang started in her position as ProPublica's first reporter-blogger on March 1. She previously worked for Mother Jones, where she spearheaded the magazine's social media strategy, and she worked in Chicago as a freelance investigative reporter and blogger for The Chicago Reporter, Chi-Town Daily News, and ChicagoNow. "Marian has added value to ProPublica by keeping a sharp eye on investigative news reports, adding context and following up," said Senior Editor Eric Umansky. "She's been a great addition to the staff."

ProPublica is an independent, non-profit newsroom that produces investigative journalism in the public interest. It was awarded the 2010 Pulitzer Prize for Investigative Reporting. With the largest news staff in American journalism devoted solely to investigative reporting, ProPublica is supported by philanthropy and provides the articles it produces, free of charge, both through its own web site and to leading news organizations selected with an eye toward maximizing the impact of each article.