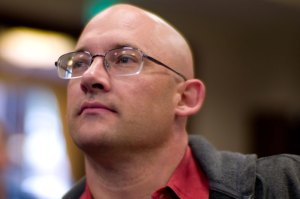 Inside The Observer this week are two bookends on the state of journalism.

On the one end, an important story by media writer John Koblin, noting the fact that libel cases have fallen sharply in recent years. The lead anecdote is Time Inc.'s libel lawyer, Robin Bierstedt, who is retiring because she doesn't have enough to do: For the first time in her nearly three decades at the company, there isn't a single active libel case at the company.

That, of course, is not a terrible thing. Responsible reporting and editing have professionalized journalism to the point that careless, obvious libel cases are rare indeed. But my suspicion, confirmed by Koblin's reporting, is that another factor also is at play, which is this: Economic pressures on big media companies could be making editors and reporters shy away from the kind of reporting that could put them into a legal fight. Tough stories kick up dust, which can get expensive. But it's a necessary part of a vibrant and thriving independent press.

On the other end, there's Felix Gillette's profile of N.Y.U. thinker Clay Shirky. A late-comer to his fan club, I first started paying attention to Shirky only about a year ago, when he wrote an essay on his personal blog that explained, better than anything I've read before, why our current media moment is so confusing. Shirky's view is that the transition we're in the middle of is so massive, so convulsive, that it's almost impossible to understand from the inside. He compared us to the people living in Guttenberg's time.

When it comes to technology and economic sea changes, Shirky is an optimist, convinced that much better things lie on the other side of this storm. When it comes to journalism, yes, print may be fading. But the prospect of what comes after that is thrilling for him, and should be for us all.

I tend to believe him. If only the transition itself wasn't so disorienting.