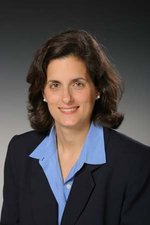 At its reorganization meeting tonight at Rider University, the Mercer County Democratic Committee tonight unanimously backed Liz Muoio of Pennington as party chairman.
The former Mercer Freeholder takes over for Richard McClellan, who served as party chairman for eight years.
Muoio serves as the county's director of economic development and sustainability.