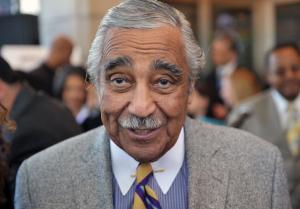 Charlie Rangel thinks leaving now would be "awkward."
David Paterson was very eager to support him.
Mayor Bloomberg's Albany guy knows how to work magic.
Labor unions are becoming easy targets.
The Post crunches some contributions from SEIU (borrowing a little from Gotham Gazette).
Helen Thomas was dropped by her speaking agency for her comments on Israel.
Ari Fleischer says her comments were "appalling."
Rick Lazio wants her fired.
The Independence Party didn't back an A.G., snubbing Mayor Bloomberg.
And petitioning season starts tomorrow. Here's Carolyn Maloney training her volunteers.