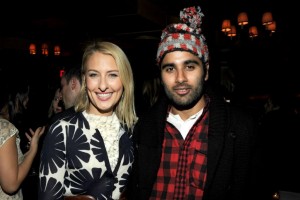 According to Hamilton Nolan, the Post has lost three more staffers, including Page Six's Neel Shah, who is leaving for the West Coast to write for television.
Mr. Shah leaves along with Lukas Alpert and James Fanelli, who are heading to the Daily News.
The most recent departures follow the loss of longtime reporter Maggie Haberman to Politico in April and an exodus from the Post's business desk in recent months.
Mr. Nolan blamed the departures on Post editor Col Allan's "bullying management style."
Nick Denton stuck up for Mr. Allan in the comments, writing that Mr. Allan can't be blamed.
"Neel Shah has been unhappy in every media job he's had since Gawker intern," he wrote.

Mr. Shah recently appeared in Taxi TV advertisements for Bing.