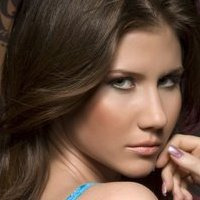 One young woman accused of being a Russian spy in criminal complaints filed Monday, June 28, was Anna Chapman, a beautiful 28-year-old who allegedly founded an online real estate company and had an apartment in the Financial District.
Ms. Chapman, according to the documents filed in Federal District Court in Manhattan, "unlawfully, willfully and knowingly, would and did act in the United States as [one of the] agents of a foreign government, specifically the Russian Federation, without prior notification to the Attorney General, as required by law, in violation of Title 18, United States Code, Section 951."
More specifically, Ms. Chapman communicated with the Russian federation via private wireless networks that would be set up between paired laptop computers in designated locations all across Manhattan.
On January 20, for instance, Ms. Chapman took a seat near the window of a coffee shop located near the intersection of West 47th Street and Eighth Avenue. (A search for nearby coffee shops turned up a Starbucks at 825 Eighth Avenue.) Shortly after, a minivan pulled up in front of the window of the coffee shop. An FBI agent, describing the exchange that proceeded, wrote:
"Based on my training, experience, and participation in this investigation, I believe that on January 20, CHAPMAN (from the Coffee Shop) and Russian Government Official #1 (from the minivan) used their laptop computers (which bore "MAC ADDRESS A" and "MAC ADDRESS B") to create the AD HOC NETWORK and to use it to communicate with one another."
This happened again on March 17 at a book store near Warren and Greenwich streets in the Financial District—though the name of the book shop is not mentioned, this could possibly be the Barnes & Noble at 97 Warren Street.
From the filed documents:
"CHAPMAN was inside the Book Store. At the same time, Russian Government Official #1 was across the street from the Book Store, carrying a briefcase. I observed CHAPMAN pull a laptop out of the Tote Bag. CHAPMAN stayed in the Book Store for approximately thirty minutes; Russian Government Official #1 was in the vicinity of the Book Store (but outside) for approximately twenty of those thirty minutes."
Again law-enforcement officials detected a shared network. According to the documents "Russian Government Official 1" worked at an office building in midtown Manhattan. On April 7, federal agents followed "Russian Government Official 1" as he left his office in midtown to follow him to yet another meet-up with Ms. Chapman. However, detecting the presence of FBI surveillance teams, the Russian official aborted his mission and returned to his office.