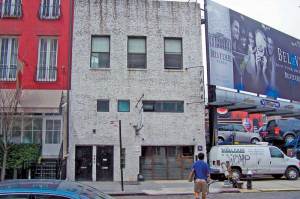 The last decade turned the cobblestoned stretch of Bond Street into a mini-showcase of architectural bling. A decade of flush developers-all vying for an increasingly concentrated yet lucrative high-end clientele-made starchitects of the trade's edgiest practitioners.
Like the distilled, airy boutiques (Belhaus, United Nude) popping up on Bond, developers became curators of design for the sumptuously rich. The Herzog & de Meuron-designed 40 Bond Street is a dazzler of green glass and cast-aluminum graffiti rising up and tangling like wisteria vines. Two doors down is Deborah Berke's pared-down vision of modern revival.
In the future, we'll visit Bond and recall, for better or worse, this decade's delirious architecture, its equally delirious prices and, above all, its genre of choice, the luxury condominium.