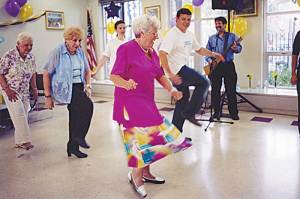 On July 1, eight Goldman Sachs employees will meet outside the bank's new Manhattan skyscraper and head to the BARC animal shelter on Wythe Avenue in Williamsburg. They'll walk, bathe and play with homeless dogs; brush and play with homeless cats; help with cleaning the cat loft; and change litter boxes.
Six days later, according to a schedule for what the bank calls its Community TeamWorks program, there's an ice cream social at a Jersey City home for the blind, where eight more volunteers will decorate a large space with an Americana ice cream parlor theme. A week after that, 25 Goldman volunteers will go fishing with children in Prospect Park: On an outing last year, nothing was caught, an associate said, because of a layer of algae or something covering the pond. One kid fell in.
Just as criticism of the banking system as entirely diabolic gets silly quickly, Wall Street still has an awfully hard time fitting into the role of bighearted community leader. Even as financial reform enters its final round in Washington, when the big banks talk about their special compassion and generosity, let alone the social usefulness of daily financial services, they mostly sound shallow, pompous or just awkward.
"While consumers provide the fuel for the company, we provide the oil," said the lobbyist Scott E. Talbott, senior vice president of government affairs at the influential Financial Services Roundtable. "We make lives better. We make dreams happen. I don't want to wax poetic-there were some abuses, and corrections that are being made and have been made. But we are the oil." It was pointed out to Mr. Talbott that the oil imagery was unfortunate. "Maybe I should say lubricant, but that brings to mind other metaphors." He chuckled.
According to a BrandIndex chart posted by Reuters last week, Goldman ranks lower than BP when 5,000 interviewees are asked about current buzz. "As an industry, we've never done a good job at communicating exactly what we do," said a senior executive at one of the big banks. "And my personal view is that until there's not double-digit unemployment, until things get better in the economy and people are not so concerned, as well they should be, about their own livelihood, that's when we can be more proactive about repairing the damage. But now it would just peeing into a windstorm."
IT IS ALMOST summertime in New York City, a season of Wall Street philanthropy, volunteerism and charity all over town. On Wednesday, June 16, JPMorgan has the first day of its Corporate Challenge road race in Central Park, promoting workplace fitness, goodwill, camaraderie and environmentalism.
Earlier that day, Morgan Stanley holds the main event of its second annual Social Enterprise Strategy Challenge, run by a bank wing called the Environment, Social Finance and Community Reinvestment Group. "It's a terrible name," said Audrey Choi, the Morgan Stanley managing director who heads it. "We need some branding help, if you have some ideas."
The participants, associates and vice presidents mostly in their 20s and early 30s, were nominated by their bosses. "We asked if they wanted to be involved, and there were people who said, 'You know what, I'm too busy in my day job,' but the vast majority did want to," said Ms. Choi. "What we found more and more, especially with Gen Y, is that people don't want to just write a check. They're really interested in engaging."
A dozen teams of four were matched with nonprofits eight weeks ago and told to spend 5 to 10 hours weekly working on analyzing efficiency, growth and financial sustainability. "In some cases we are helping organizations that would never engage the likes of us, an investment bank, to help," Ms. Choi said, "and they probably wouldn't even be able to afford a boutique firm that specializes in nonprofit consulting."
On Wednesday morning, the teams will be separated into three different rooms on the 41st floor of the bank's headquarters, part of an executive suite whose art includes a Pinocchio statue. Each room has three judges who pick a winner at the end of the morning; the finalists go to the bank's auditorium to give 15-minute onstage presentations. The first-place winner's nonprofit gets a $25,000 cash grant from the Morgan Stanley Foundation to help implement the recommendations.
The runner-up's gets $15,000, and the next gets half that. "But we think," Ms. Choi said, "the greater value is the consulting." Why are nearly 50 young stars doing a two-month nonprofit exercise? "I think we definitely believe that as important members of the community, hopefully leaders of the community, we have a responsibility to ensure that the communities where people live and work are healthy and strong," Ms. Choi said. "A fundamental part of Morgan Stanley's DNA is that, yeah, we have a responsibility to the community."
"I think I can tell you," Pam Flaherty, the president and CEO of the Citi Foundation, and the bank's director of corporate citizenship, said about her bank a few hours later, "that it has always been part of the DNA of the company that we have a record of not just profitable relationship with our customers, but having them think we're a good and positive force in the community."
She was speaking from a vacation in Northern Scotland. "People want to be proud in the company," she said, "and feel that it has a higher service, if you will."
"I want Citi to be known as the bank that practices responsible finance better than anyone else," CEO Vikram Pandit said in Sioux Falls in October. In November, he gave a speech in St. Louis on responsible finance and the future of banking. In March, in D.C., he told a Congressional oversight panel that the biggest change he's making "is to develop a culture of responsible finance. That's the legacy I want to leave behind." In April, at Citigroup's shareholder meeting, he described responsible finance as "the driving force."
At the Johns Hopkins Carey Business School graduation in May, a text of his speech gave capital letters to "Responsible Finance." A few days later, Citigroup was fined $1.5 million for supervisory failures, after an investigation of theft from the trust funds of cemeteries in two states.