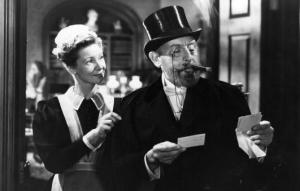 Every summer, JP Morgan sends its clients a summer reading list–for fun and learning!
According to Robert Frank, the Wall Street Journal's wealth columnist:
To create the list, JPM bankers from around the world submitted more than 450 nonfiction books for consideration. A committee then chose the top 10, based on each tome's ability to "capture the essence of our clients' personal and professional lives."
It is, Frank explains, "a kind of book club for billionaires." This summer's picks include The Facebook Effect, Mark Twain: Man in White, and Fine Wines: The Best Vintages Since 1900.
The reading list is now in its eleventh year. Back in summer '00, the selections included The Tipping Point by Malcolm Gladwell and The Essays of Warren Buffett–but in the intervening years, the bankers have gotten a little more colorful. Even if the lists lean heavily toward economic history and biographies of people like Julius Caesar, they tend to be sprinkled with art tomes (Humble Masterpieces) and cookbooks for ethnic cuisine (Three Guys from Miami Cook Cuban).
The one thing excluded? Fiction. No time for stories when you're running the world. But that doesn't mean the bankers lack a literary sensibility–They do recommend George Plimpton's sportswriting, after all.