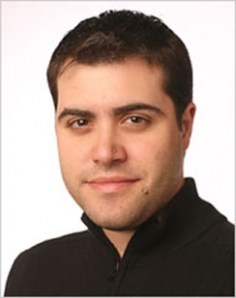 Felix Salmon reports that Zachery Kouwe has lost his job as a freelance blogger for Dealbreaker, the "Wall Street tabloid," after commenters on the site complained that Mr. Kouwe had contacted them to say that he knew where they worked.
Mr. Kouwe resigned from his post as a business reporter at The New York Times in February after accidentally plagiarizing the Wall Street Journal, Reuters and even Dealbreaker, among others, in his posts to The Times Dealbook blog. He began blogging for Dealbreaker in April.
Most commenters on the site remain anonymous to keep their engagement on the blog from affecting their professonial standing.
"[W]hat happened is NOT condoned by Dealbreaker and you can rest assured we've taken the necessary steps to ensure it will not be happening again," wrote Dealbreaker editor Bess Levin in the comments section of one post to readers who were berating Mr. Kouwe.
When discussing his plagiarism at The Times in February with The Observer, Mr. Kouwe said "It wasn't anybody else. I was pushing myself to do as much as I possibly can. It was careless."
Mr. Salmon wrote that Mr. Kouwe is a well-liked guy, but not cut out for blogging.