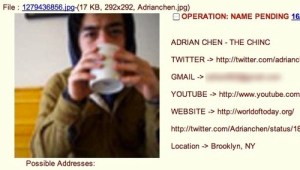 Gawker Media sites have been intermittently down this afternoon. Coming on the heels of the weekend's 4chan showdown, this has the look of a hacker attack.
Gawker published a series of posts about 4chan over the weekend, and yesterday declared that they had thwarted 4chan's attempted revenge. Now it looks like Gawker declared victory a little prematurely.
Thus we relearn the moral of high school: never underestimate the nerds.