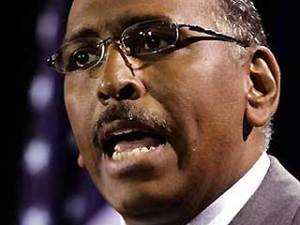 After debating this morning on Michael Smerconish's 1210 am radio show, the forces of U.S. Rep. John Adler (D-Cherry Hill) and his 3rd Congressional District Republican challenger, ex-football stud Jon Runyan, attempted to proclaim victory.
"As a long-time State Senator in Trenton, John Adler voted with Jon Corzine and Jim McGreevey 99% of the time, rubber-stamping fiscally irresponsible state budgets that saddled New Jersey residents with the highest taxes in the country and pushed state government to the brink of bankruptcy," said Runyan, fuming over Adler's self-identification as "an independent-minded centrist."
"As a Congressman in Washington, John Adler has voted with Nancy Pelosi more than 90% of the time and led our country down a dangerous path of runaway spending and unsustainable debt," added Runyan, who battled headline headaches all week after the Asbury Park Press savaged his economic plans as "naive."
For his part, Adler during the hour-long debate targeted Republican National Chairman Michael Steele, who last week called Afghanistan a "war of Obama's choosing."
"The comments Mr. Steele made were despicable," said Adler in a quote by the Courier-Post. "They were political, rather than uniting this country patriotically to fight the common enemy, which is the Taliban and al-Qaida."
Sizing up the contest in the aftermath, Runyan tried to reverse the bad news tide onto the incumbent.
"His well-documented record in Trenton and Washington tells you a lot about the real John Adler – and none of it backs up his election-year claim of being an independent-minded centrist," Runyan said.