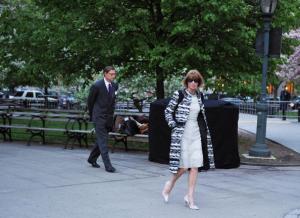 In honor of this week's "secrets"-themed issue of The Observer, we give you Anna Wintour's secret, as divulged by Mario Testino.
"Anna Wintour, the editor-in-chief of American Vogue, is, you imagine, the most secure person, but she is shy, too," he tells The Telegraph. "Often people mistake her shyness for coldness."
Next time we see Ms. Wintour we think we will give her a friendly smile and a big hug and let her know that it is OK.