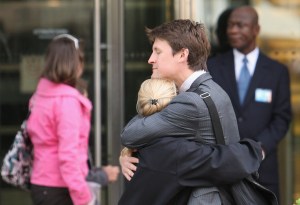 Slate is shutting down its business site, The Big Money, after nearly two years. Slate group editor Jacob Weisberg and general manager John Alderman announced the news in a memo to their staff this morning.
"The problem, in a nutshell, is that the site is not pointed toward profitability on a fast enough timetable," they wrote. "We've struggled to grow the site's traffic to carry enough ad inventory to run a profitable business. There are some specific reasons for this slow growth which relate primarily to the category rather than to the quality of the magazine."
The market for business news online has been especially cutthroat in recent months. David Bradley's attempt to launch a business site for The Atlantic never got off the ground, and Forbes adopted radically different editorial practices when it took over True/Slant and brought on Lewis D'Vorkin earlier this summer. Others sites are growing: The New York Times' Dealbook has been beefing up its staff since June, and Heny Blodget's Business Insider announced a second round of capital this week.
The Big Money launched in September 2008, the same week as Lehman Brothers collapsed.
(via Romenesko)