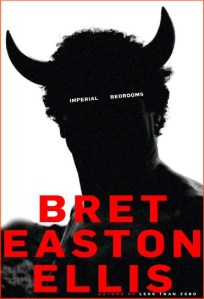 Picador UK is promoting Bret Easton Ellis' Imperial Bedrooms with a game that is sort of offensive but mostly just boring. Upon visiting "The Devil in You" site, users assume the role of a sleazy producer filming an audition with a young actress. After the actress reads, the site gives one the opportunity to offer her a drink or perhaps some drugs. She may also be propositioned, or commanded to dance or strip, or, ultimately, to leave.
The site wants very much to scandalize! "This experience contains coarse language, drug, and sexual references," warns the welcome screen, before prompting visitors to agree that they are over 18 and wish to continue.
But: "There's no nudity, no sex, no elicit behavior," points out AdRants. "Which is too bad because, well, we thought there'd be more from a dude like Ellis."
Jezebel explains, "It's kind of like 'Choose Your Own Adventure' but less entertaining since no actual story emerges—as soon as each segment is done you're back to the choice screen."
Indeed, "Choose Your Own Adventure" is always a good gimmick. And so is pretending to be illiterate. Bear this in mind, makers of gimmicky little web promotions.
Correction: The original post indicated that Knopf rather than Picador UK was behind the game.