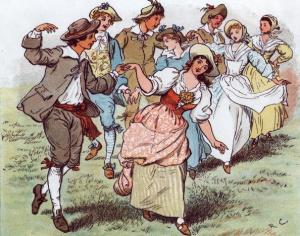 Screw MFA programs: maybe it would make more sense to futz with your novel under the guidance of an institution that might someday publish it.
The British publishing house Faber has begun offering courses for aspiring writers. "Faber Academy" lasts three days, costs $640, and offers lessons with Booker Prize winners and the like. Classes are taught in "inspirational venues" like Bloomsbury, and at the end of a long day of learning about topics like dialogue ("If all the lines are the same length all the way down, you know it's either Samuel Beckett or it's rubbish," says Anne Enright), students romp off for booze in the British countryside.
Reports the Globe and Mail's Leah McLaren:
School is out and we're off to the garden at Charleston for drinks. A few minutes later we are toasting life and literature in one of the most splendid gardens in all of England.
How is Iowa supposed to compete with that?