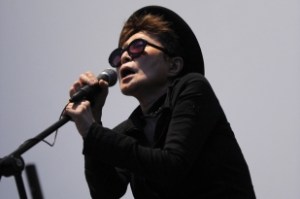 For the sixth time since he became eligible in 2000, Mark David Chapman will be up for parole next month. It's been almost 30 years since Mr. Chapman shot John Lennon outside his Upper West Side residence in December 1980.
Yoko Ono has voiced her opposition again in a letter to the the parole board, according to her lawyer Peter Shukat. Ms. Ono has written such a letter every two years, and in years past has solicited concern for her family and herself.
The last time he was up for parole in 2008, Mr. Chapman's parole board noted that although his disciplinary record had been clean since 1994, their interviews with him showed a clear premeditation of Mr. Lennon's murder. At the time, Mr. Chapman was living in isolated quarters out of fears for his safety.
The three-person parole board is scheduled to interview Mr. Chapman during the week of Aug. 9.