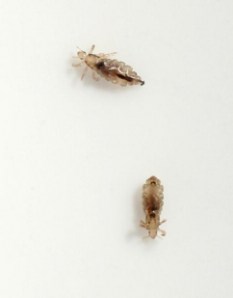 Maybe they're not closing Middle American mall staples like Abercrombie or even Hollister, but lice still exist and you should still worry about them. From today's Wall Street Journal:
Head lice, a scourge of schoolchildren and their parents, may be even harder to get rid of than previously thought, according to new guidelines from the American Academy of Pediatrics.

Some of the common treatments for killing head lice, including prescription medications and over-the-counter products, may no longer be effective because the pests in some areas have built up a resistance to them, the AAP says.
Also, if you've been neglecting tick concerns during any countryside idylls, get with the program. Lyme disease!