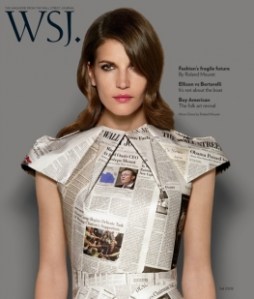 Owen Phillips is heading west to work with Janice Min as the executive editor of The Hollywood Reporter, according to Keith Kelly.
Mr. Phillips comes from WSJ., the Journal's glossy, where he was executive editor. Earlier this summer Tina Gaudoin left the magazine to move to Europe, saying her job as editor wasn't "sustainable."

THR brought Kim Masters over earlier this summer to work as an editor-at-large. An attempt to bring on Page Sixer Richard Johnson failed to go through, however, because of contract obligations at the Post.