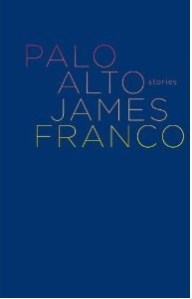 Even we are feeling a little overwhelmed with the week's Franco bounty. First New York gives him a giant profile; now Publishers Weekly (its blog, anyway) chooses his book as "Galley of the Day":
It's called Palo Alto and has, like every other book published in the past year, a Gary Shteyngart blurb. ("This is a book to be inhaled more than once.")
You will surely be intrigued to hear the first sentence of his story "The Camp":
We all went to the camp.