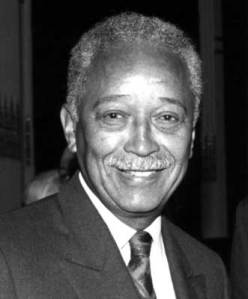 After a morning in which they rolled out a series of endorsements in Western New York, state Senator Eric Schneiderman just announced an endorsement from former New York City mayor David Dinkins in his campaign for attorney general.
"I am pleased to endorse Eric Schneiderman, a man of principle and integrity, and a progressive leader for many years. Eric will be an excellent Attorney General who will work hard to ensure equal justice for all New Yorkers," Dinkins said in a release from the campaign.
The endorsements come after a tough week for Schneiderman last week, one which saw him deal with allegations that he was in a hit-and-run car accident and that he announced that he raised less money than fellow AG hopeful Kathleen Rice.
Schneiderman is far in the lead in the race for institutional and political support, which his campaign hopes will be enough for victory in a low-turnout primary that's likely to feature mostly triple-prime, downstate voters. His opponents meanwhile, are using every endorsement Schneiderman receives to label him a "political insider."
dfreedlander@observer.com