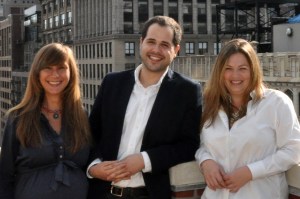 A group of political consultants who worked together on David Paterson's aborted run for governor have announced that they are forming their own fundraising firm.
Bedford Grove consists of former Richard Gephart staffer Kristie Stiles; Celeste Wolter, who was northeast finance director for the DNC, and Michael Giaccio who spent time in the engine rooms of Eliot Spitzer 2006 campaign and Darrel Aubertine's 2008 state Senate race.
They have already signed up Kathleen Rice, the New York State Democratic Party, and state Senate candidate Basil Smikle, who raised eyebrows with an impressive fundraising period.
The firm is hoping to move beyond fundraising and into a one-stop campaign consulting shop. We welcome them to the party.