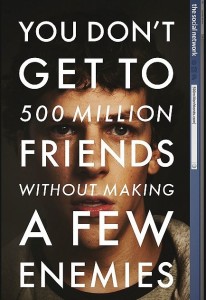 Wiley will soon be enabling parents everywhere to weird out their online offspring. The publishing house announced today that in December they will release The Facebook Guide for Parents:
THE FACEBOOK GUIDE FOR PARENTS . . . brings parents up to speed with the best advice on how to protect their children online, how to discuss appropriate Facebook use with their teens, and how to enjoy Facebook both as a parent and an individual without jeopardizing either role. This title is written by an expert parent of eight who speaks, blogs, and advises eager parents both experienced with and new to Facebook.
"An expert parent of eight": we are not messing around here. But The Facebook Guide for Parents is just one book in a planned series. For the miscellaneous relatives and long-lost middle school teachers in your life:
THE FACEBOOK GUIDE FOR PEOPLE OVER 50 . . . introduces readers over 50 to the world of Facebook. Using clear direction, the book guides adults through setting up a profile, finding and making friends, and taking advantage of all of Facebook's features. Packed with insider tips and proven best practices, this book will get people over 50 connected and enjoying the world of Facebook.
Adjust your privacy settings accordingly.
[Special note to our mother: We salute your refusal to join Facebook! Stay strong! Please!]